Low frequency anechoic absorbers
Precision Acoustics is the sole supplier of a range of anechoic absorbers which have been developed by the National Physical Laboratory and have the "NPL Technology Applied" status.
These tiles provide high levels of echo reduction and insertion loss in the frequency range < 1.5 MHz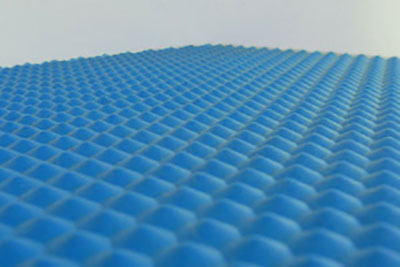 The Alberich tile has been developed as an acoustic absorber for underwater use.
Find out more »
The Apltile SF5048 is a single-ply absorber with a structured surface designed by NPL.
Find out more »
The NPL's acoustic absorber Aptflex F48 has been designed to meet the need to reduce reflections in sub MHz frequency test tanks.
Find out more »
If you would like more information, please get in touch by phone, email or enquiry form.
Alternatively complete our enquiry form below.