The Apltile SF5048 is a single-ply absorber with a structured surface designed by NPL.
If you have any specific questions about this product, please contact us.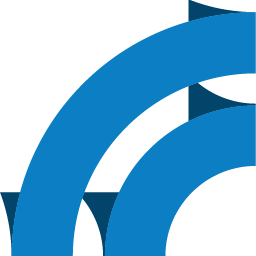 Based on a polyurethane rubber material
Single-ply with structured surface to reduce the acoustic reflections
Thickness of tile: 50 mm
Tile dimensions: 600 mm x 600 mm
Density of 2.1 gm/ml +/–0.030
Weight of each tile 35 kg
Insertion Loss (IL)
This limits or affects the performance at low frequencies, as IL goes down with frequency. At 100 kHz, the single-pass insertion loss of a 50 mm thick layer of the material is 50 dB, which means that the double pass (where the wave which goes through the tile, bounces off the tank wall & comes back out) is 100 dB
The insertion loss increases rapidly with frequency in the following way: 20 kHz 15 dB single pass; 100 kHz: 50 dB single pass; 200 kHz: 80 dB single pass.
Echo-reduction (ER)
This limits or affects the performance of the tank-wall lining. Below 200 kHz, the ER is better than -30 dB.