Precision Acoustics manufactures acoustic measurement products for medical and NDT industries.
Based in the south-west of England in Dorchester, Precision Acoustics is owned by its Managing Director and three of the Research Scientists. The company was established in its present form in 1997 and is well established as a major supplier of equipment for the MHz ultrasound markets on a worldwide basis.
Precision Acoustics has a close working relationship with the acoustics group of the National Physical Laboratory, London, and academic establishments to further ultrasound research.
We are always looking to attract new talent and current have openings. If you feel you have something to offer, why not get in touch to discuss how you could make a difference.
We are committed to the quality of products and services we offer our customers and have BS EN ISO 9001:2015 Quality Management Accreditation.
Cyber Essentials accreditation
Cyber Essentials is a United Kingdom government information assurance scheme that is operated by the National Cyber Security Centre. This accreditation demonstrates good practice in information security.
Gary Livingstone, Managing Director
Gary has a strong engineering and commercial focus skill-set to ensure the continued development and success of Precision Acoustics. Gary joined in May 2015 following the retirement of Terri Gill.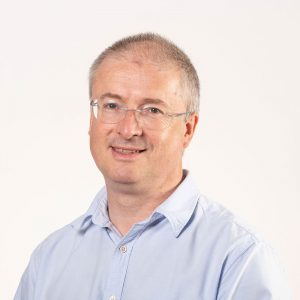 Dr Andrew Hurrell, Principal Research Physicist
Andrew holds a PhD in Underwater Acoustics and a BSc (Hons) in Physics with Modern Acoustics. He has been with Precision Acoustics since 1997 and prior to that worked in Defence Research. His core competences include the processing of piezo-polymer and piezo-ceramic materials, acoustic measurements and numerical modelling. He also represents the UK national interest on the IEC standards committee TC87.
Dr. Paul Morris, Principal Development Engineer
Paul Has a PhD based on fibre optic hydrophones from University College London. He joined Precision Acoustics in 2008 on secondment from UCL and became a full staff member in April 2009. Paul is a certified LabView architect and in addition to his work with the fibre-optic hydrophone has responsibility for all products which require software control.
Tom Kelley, Sensors Manager
TBC
If you would like more information, please get in touch by phone, email or enquiry form.
Alternatively complete our enquiry form below.