Hydrophones of 0.5 mm have been widely used in the measurement of high-frequency ultrasound.
This product is available to buy direct through our secure online shop.​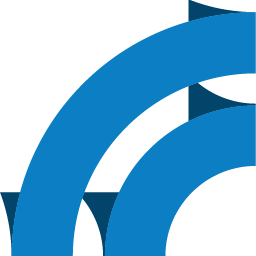 With the exceptional signal-to-noise ratio, we recommend the use of this device for measurements where signal amplitudes are expected to be particularly low.
However these probes can be used for higher frequency measurements (particularly of very weak signals) but in such situations the inherent directivity and spatial averaging characteristics of a 0.5 mm aperture means that care should be taken in interpreting data.
All dimensions are in mm. All probes are hand made and as such there is always some variation between individual devices.
Please contact us if the actual dimensions are critical to your work.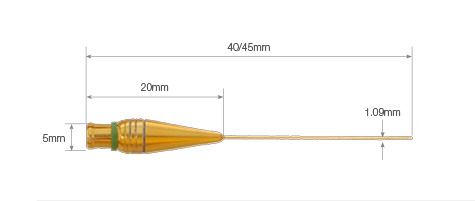 Output impedance:
18 pF± 3 pF
Typical probe sensitivity:
300 nV/Pa (equivalent to -250.5 dB re 1V/uPa) averaged over the range 2 MHz to 12 MHz when measured at the output of a correctly terminated HP1 submersible preamplifier

Sensitivity tolerance:
Sensitivity variation between individual probes is approximately ±3 dB
Typical frequency response:
Flat (±2 dB): 3 MHz to 15 MHz
Flat (±4 dB): 1 MHz to 15 MHz
Minimum calibration frequency 100 kH
Sensor material:
9 micron thick gold electroded Polyvinylidene fluoride (PVdF) film
Sensor dimension:
0.5 mm diameter disc
* Precision Acoustics reserves the right to change the specification without notice.
Needle hydrophone quotation request