As a leading global manufacturer of hydrophones, ultrasound transducers, ultrasound test stations and acoustic materials, we are used to having to innovate. So, we are pleased to announce that we have addressed a growing industry need for faster delivery of our transducer range.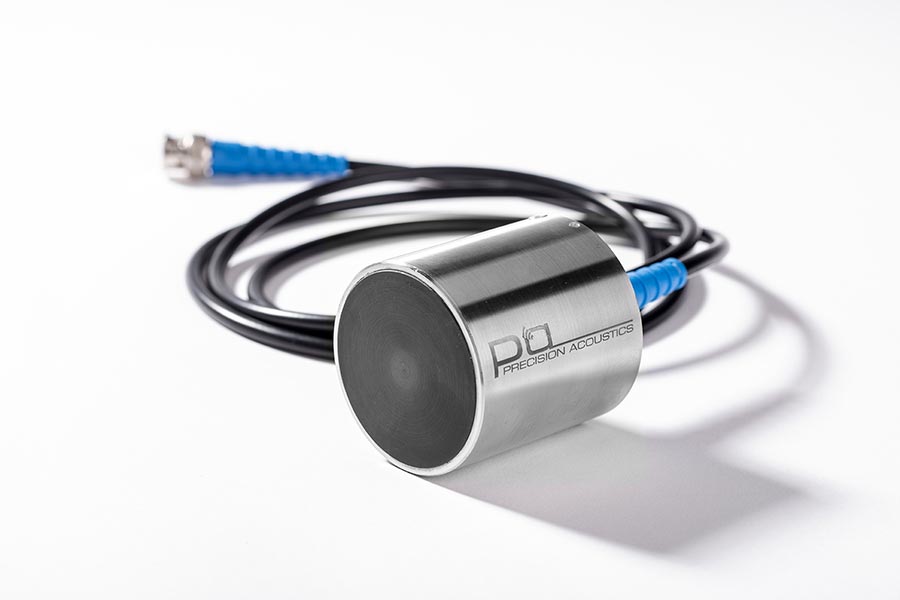 In addition to our existing custom transducer design service, where organisations work with the team to develop bespoke products for their specific application, we now have a carefully selected offering of transducers which can be ordered on a short lead-time, usually within seven days.
The move has been designed to help a global customer-base across manufacturers and academia, having identified a range of transducer products that are becoming more in-demand.
Based around the existing standard housing sizes of between 6 and 44mm and with a core frequency range of 0.5 – 30 Mhz, the transducers come with an integral coaxial cable, BNC connector and a 316 Stainless Steel housing.
Despite the simplified sales process of the new offering, customers will still be able to rely on the expertise of Precision Acoustics with technical advice from our industry specialists and access to follow-up conversations, not to mention a quality product that is globally recognised.
It is hoped that the new transducer range will not only reduce sales processing time for customers but allow us more time to develop custom sensors.
Gary Livingstone, Managing Director at Precision Acoustics said,
"This is an exciting move for Precision Acoustics on two fronts. Firstly, for customers around the world who need access to transducers relatively quickly and secondly, for us, the chance to focus more effort on the R&D side of the business that has made us a leading manufacturer in the industry."